STEPHEN MEAR
CHOREOGRAPHER
GARRICK THEATRE
5th MARCH 2020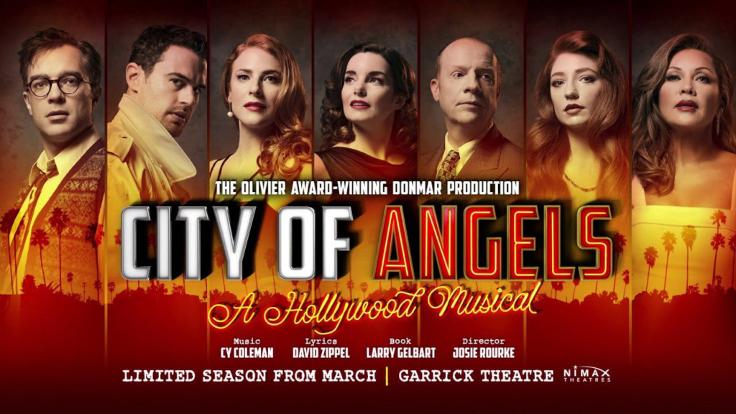 STEPHEN MEAR
DIRECTOR AND CHOREOGRAPHER
7TH NOVEMBER 2019 - 7TH MARCH 2020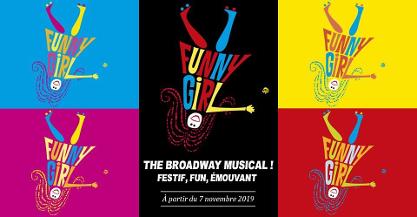 CO-CHOREOGRAPHY
BY STEPHEN MEAR AND SIR MATTHEW BOURNE.
23rd OCTOBER 2019 - 29th MARCH 2020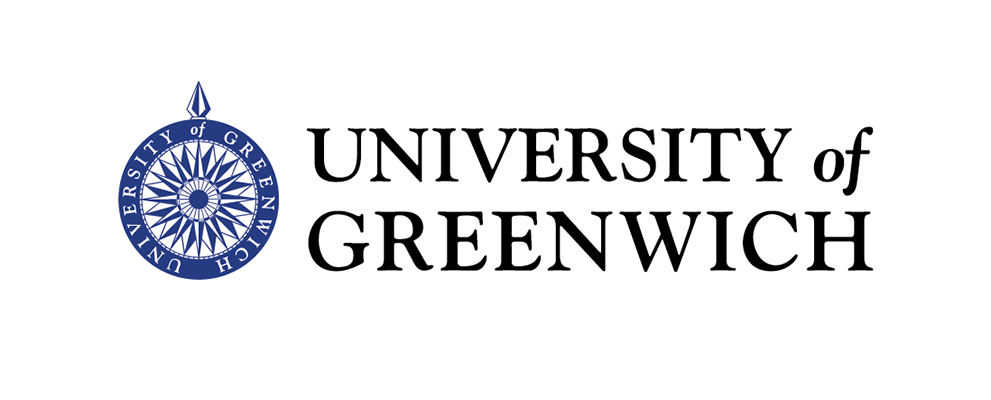 Stephen Mear,
President of Bird College, Dancer, Choreographer and Director whose work has captivated audiences in theatres across the world was awarded an Honorary Doctor of Arts (HonDArt) by Greenwich University.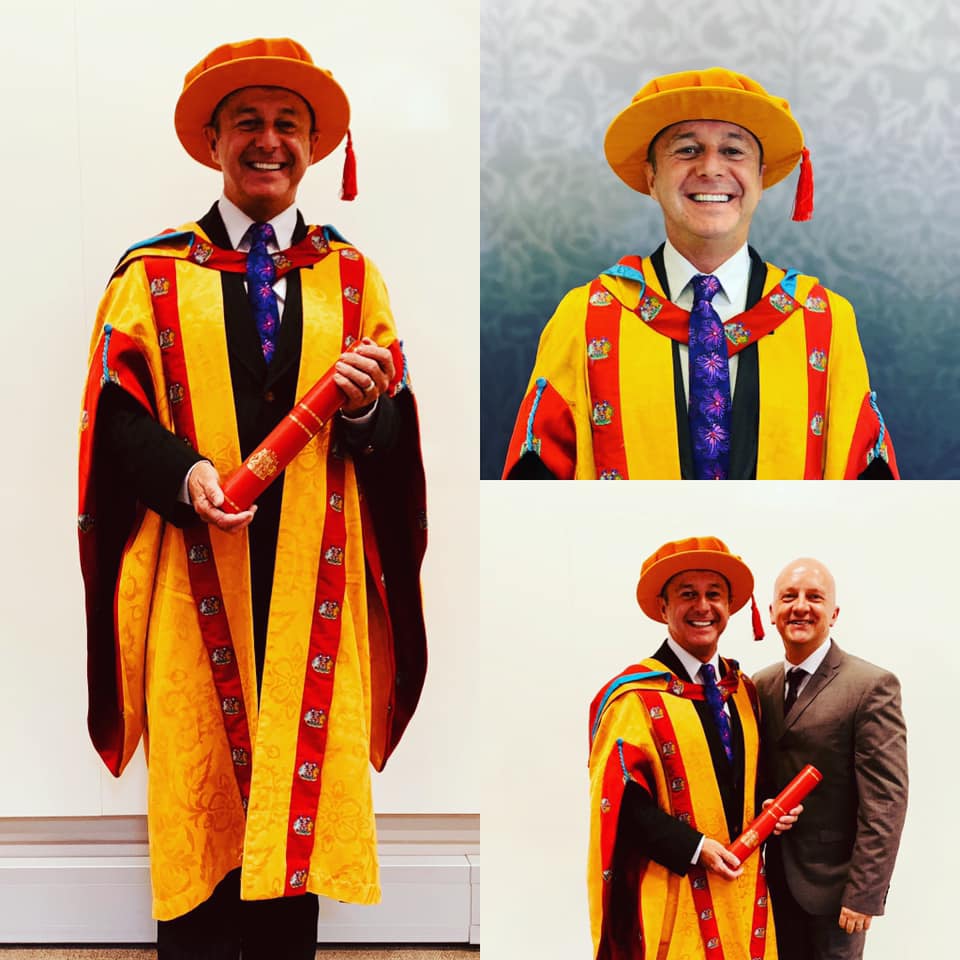 AFTER A HUGELY SUCCESSFUL RUN AT CHICHESTER FESTIVAL THEATRE GYPSY TRANSFERED AND OPENED AT THE SAVOY THEATRE IN APRIL 2015 WITH RAVE FIVE STAR REVIEWS. IT WAS THEN FILMED FOR BBC4 AND AIRED ON THE 27TH DECEMBER 2015.
THE LIVE PERFORMANCE OF GYPSY IS AVAILABLE TO BUY ON DVD!!
THE CD OF THE SHOW IS ALSO AVAILABLE, YOU CAN MAKE A PURCHASE AT ANY MUSIC STORE OR ORDER ONLINE.

Stephen Mear
Choreographer
2019/2020

****STARS - LONDON THEATRE REVIEW BY MARK SHENTON "As an opportunity to bask in a festive soundtrack, there's hardly a more lovely show in town".
Stephen Mear
Director and Choreographer
Marigny Theatre
Paris
2019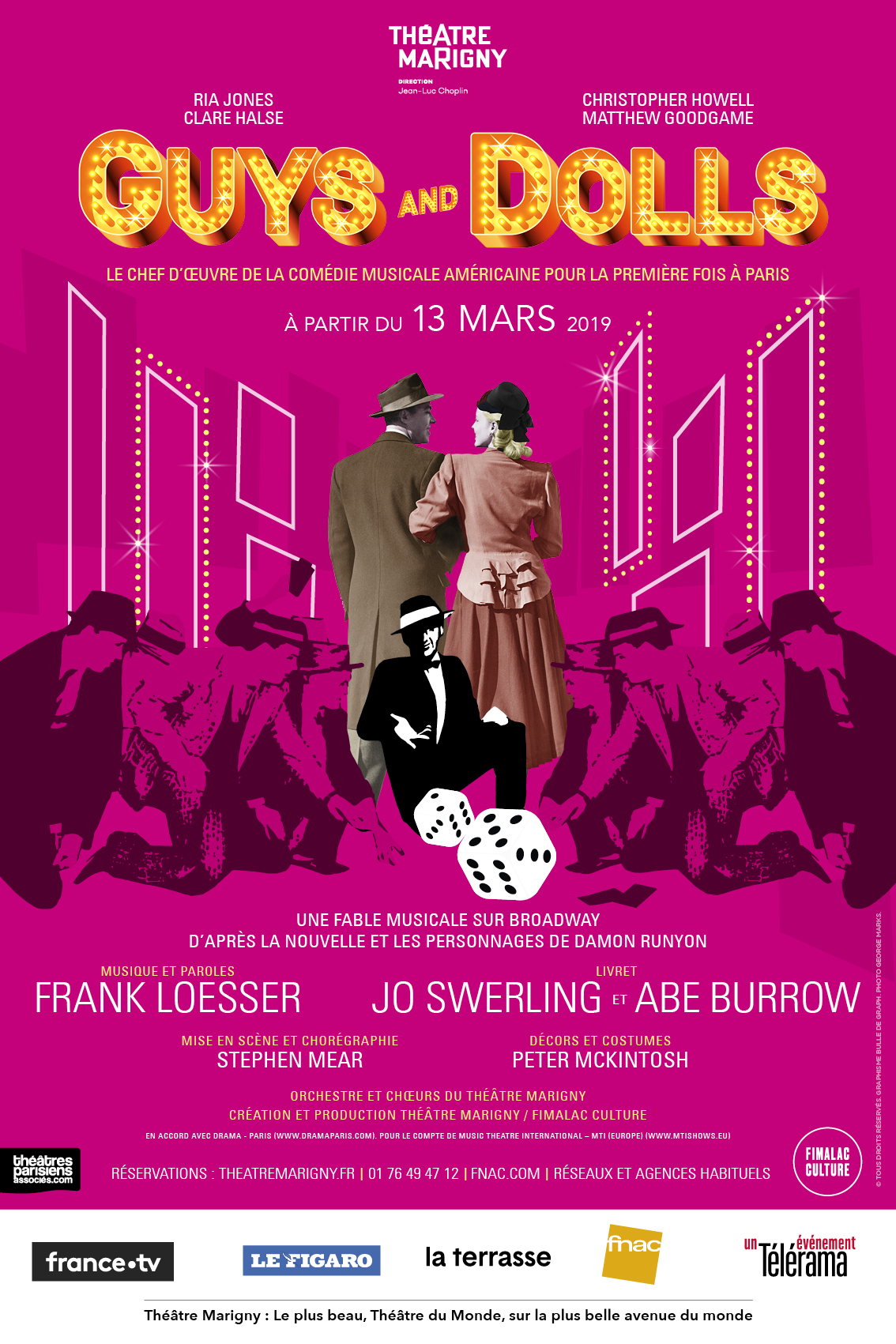 BROADWAY WORLD REVIEW
This is a real West End if not Broadway calibre production. Having already choreographed the classic musical in Milwaukee before staging the spectacular male-dancing ensemble of the Royal Albert Hall concert production last November, Stephen Mear was a natural choice for both directing and choreographing Guys and Dolls, a job which he already accomplished with Singing in the Rain at Chatelet in 2015 and the Grand Palais in 2017 and the final production of 42nd Street at Chatelet in 2016. Even the ENO's On the Town, one of the very first classical musicals to visit the Chatelet in 2008, was already choreographed by him.
MUSICAL THEATRE REVIEW
FIVE STAR ★ ★ ★ ★ ★
Mear directs and choreographs the show superbly, with the ensemble scenes in the Hot Box club and Havana along with the frenetic tableau of 'Sit Down, You're Rockin' the Boat' finale outstanding. They even had the audience clapping along.
Stephen Mear
Director and Choreographer
Storyhouse Theatre
Chester
2019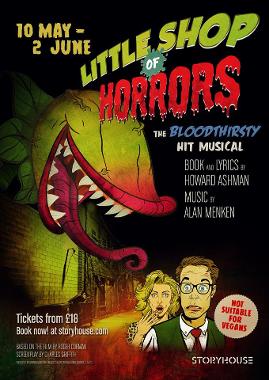 FOUR STAR ★ ★ ★ ★ The Stage
Mear's production of Howard Ashman and Alan Menken's horror-musical about a bad-ass, bloodthirsty plant paradoxically manages to find something new in the material by taking it back to its B-movie origins. This makes for a delightful sci-fi spectacular, with more sass and swagger than an Elvis hip-thrust.
Stephen Mear
Director and Choreographer
The Royal Albert Hall
2018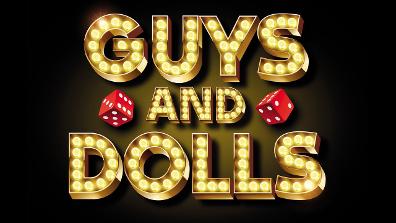 CHESS - ENO - LONDON COLISEUM - 2018
CHOREOGRAPHY BY STEPHEN MEAR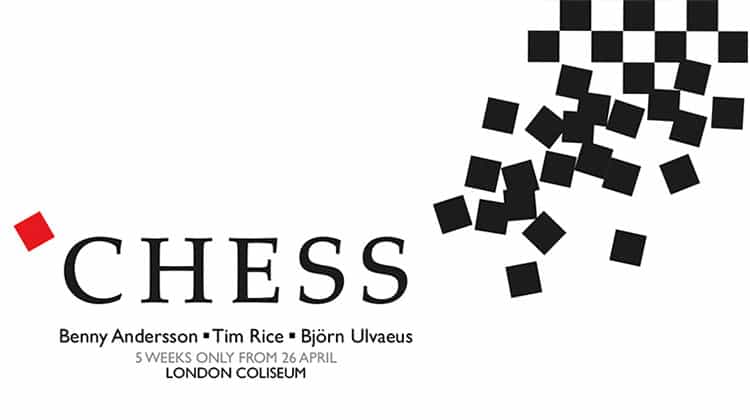 SINGIN' IN THE RAIN -
AU GRAND PALAIS -
2017/2018
STEPHEN MEAR - CHOREOGRAPHER
SCROOGE THE MUSICAL - THE CURVE THEATRE - 2017/2018
STEPHEN MEAR - CHOREOGRAPHER
GUYS AND DOLLS - MILWAUKEE REPERTORY THEATRE - 2017
STEPHEN MEAR - CHOREOGRAPHER
TOP HAT - KILWORTH HOUSE THEATRE - 2017
STEPHEN MEAR - DIRECTOR AND CHOREOGRAPHER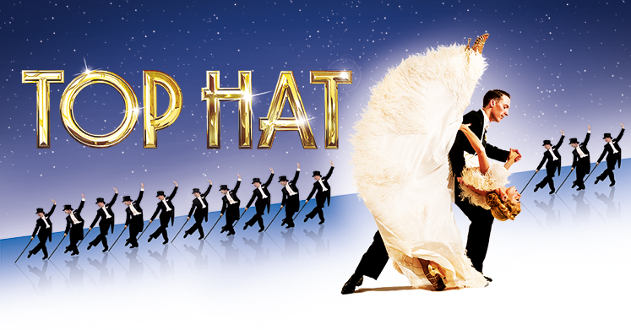 SUNSET BLVD - GLENN CLOSE -
WEST END AND BROADWAY - 2016/2017
STEPHEN MEAR - CHOREOGRAPHER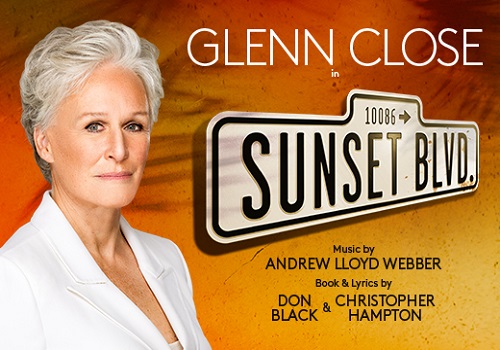 STEPHEN CHOREOGRAPHED SUNSET BOULEVARD AT THE ENO FOR THE LIMITED RUN IN 2016. THE SHOW RECEIVED MANY 5 STAR REVIEWS AND A WONDERFUL SIX STAR REVIEW AND OPENED ON BROADWAY IN 2017.
Review Highlight; Another exceptional aspect of this production is the clever and utterly appropriate choreography from Stephen Mear. It buzzes and bristles and bounces and bops, infectiously enlivening the set pieces and adding characterful nuance to the unfolding narrative. As ever, Mear makes the dancing look effortless and natural; it's the key to his genius.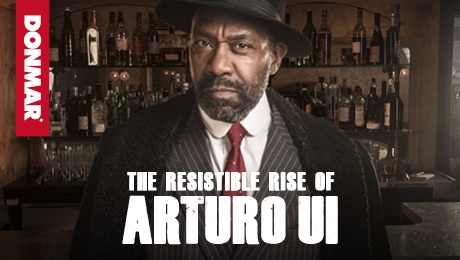 STEPHEN MEAR
MOVEMENT DIRECTOR
"THE
RESISTIBLE RISE OF ARTURO UI"
STARRING LENNY HENRY
DONMAR WAREHOUSE
2017
STEPHEN DIRECTED AND CHOREOGRAPHED
42ND STREET AT THE THEATRE DU CHATELET IN PARIS.
2016/2017
Review Highlights; The Chatelet's producers have lavishly and tastefully invested a fortune in their cast and creatives and it shows. If you can beg, borrow or steal a ticket to Paris, go. This production of 42nd Street is quite simply musical theatre perfection - there's no better show to be seen this side of the Atlantic.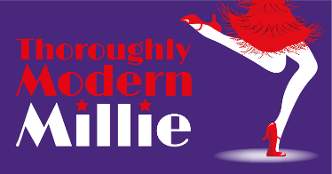 STEPHEN DIRECTED AND CHOREOGRAPHED THE WONDERFUL PRODUCTION OF THOROUGHLY MODERN MILLIE AT THE KILWORTH HOUSE THEATRE IN LEICESTERSHIRE IN 2016.
Review Highlights;
The thing about Mear which elevates him into the stratosphere is his grasp of character within every physical direction. His choreography, of course, retains the hallmarks of the decade, but each number is laced with something unusual to hook onto.
Review Highlights;
Mear sews musicality into every moment. Ensemble routines are slick, sublime and perfectly executed. The leads are permitted to bring the idiosyncrasies of their characters to the movement and each takes great pleasure in this freedom. Character and dance blend perfectly whether it is a delightful tap sequence in an elevator, a show-stopping bespectacled typing pool/office clerk danceathon or the frenetic hoofing of a gaggle of women disappointed by their menfolk. Mear keeps everything bubbling nicely, ecstatically. Even the quieter, more introspective moments twinkle and have their own measure. It is pure joy to experience.